Опубликовано
17 апр. 2009 г.
Yue Yuen investor sells shares worth $48 mln
Опубликовано
17 апр. 2009 г.
HONG KONG, April 17 (Reuters) - An investor in Yue Yuen Industrial (0551.HK), a supplier of sports shoes to Nike (NKE.N) and Adidas (ADSG.DE), has sold 20 million shares worth about HK$373 million ($48 million), banking sources said on Friday.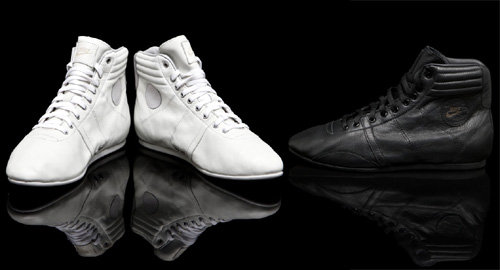 Nike Hi Jack in black or white leather
Quicksilver Profits Ltd sold shares at HK$18.65 each, one of the sources said. Yue Yuen shares were down 14 percent at HK$17.80 late on Friday.
Morgan Stanley (MS.N) placed the shares, the sources said. In these kinds of placements, the shares are typically distributed to institutional investors. The bank declined to comment.
The company said last month that it was confident of getting bank funding to finance payments on its debt coming due in November. Yue Yuen aims to secure $255 million from banks to cover claims from bondholders exercising a put option. (Reporting by Fion Li) (Editing by Ken Wills and Muralikumar Anantharaman)
© Thomson Reuters 2023 Все права защищены.