Опубликовано
8 апр. 2009 г.
Henkel Q1 operating profit falls by a third
Опубликовано
8 апр. 2009 г.
FRANKFURT, April 8 (Reuters) - German consumer goods maker Henkel (HNKG_p.DE) reported a 33 percent decline in first-quarter operating profit on Wednesday 8 April as its adhesives unit was hit by a downturn in major industries.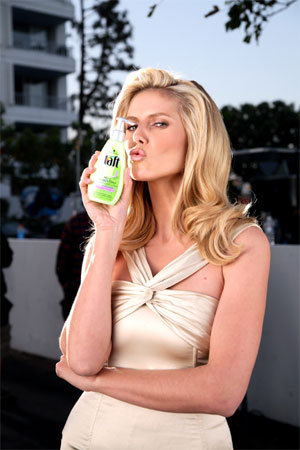 Heidi Klum, face of Taft from the Henkel Group
"The start of 2009 saw the challenging world economic situation continue and this was reflected in Henkel's business performance," the company said.
Preliminary first-quarter results showed earnings before interest and tax (EBIT) fell to 215 million euros ($284.6 million) from 320 million euros in the same period last year.
Organic sales fell 7 percent, it said.
"While the Laundry & Home Care and Cosmetics/Toiletries businesses continue to develop very successfully, the Adhesive Technologies business sector has been affected by the worldwide difficult situation of major industry segments," Henkel said.
Organic sales at its adhesives unit fell 19 percent.
Henkel did not say anything about its outlook and is due to report final first-quarter results on May 6.
(Reporting by Eva Kuehnen; Editing by Erica Billingham)
© Thomson Reuters 2023 Все права защищены.