Опубликовано
3 апр. 2009 г.
Givaudan Q1 sales hit by destocking, misses forecasts
Опубликовано
3 апр. 2009 г.
ZURICH, April 3 (Reuters) - Swiss flavours and fragrances maker Givaudan AG (GIVN.VX) reported first-quarter sales fell 7.3 percent to 976.1 million Swiss francs ($854 million), missing analyst forecasts amid strong destocking. Givaudan, which makes ingredients for soaps, confectionery, soft drinks and designer perfumes, said destocking throughout the supply chain which had started in the fourth quarter of 2008 was the main reason for the decline.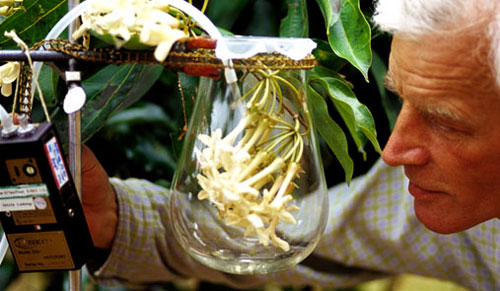 Photo courtesy of Givaudan
Despite the weak economy, it said the market should remain resilient for the rest of the year, with the exception of fine fragrances and some consumer products and flavour.
Its fragrance division saw sales fall 10.4 percent to 438.4 million francs in the quarter, while its flavours business had a smaller decline of 4.6 percent to 537.7 million.
Analysts polled by Reuters had on average predicted first-quarter sales of 999 million francs, with 460 million coming from fragrances and 539 million from flavours.
The Geneva-based group said it should outgrow the underlying market for the full year, although it said it was hard to give a precise forecast. It added it should meet a savings target of 200 million francs by 2010.
($1=1.143 Swiss Franc)
(Reporting by Emma Thomasson; editing by Mike Nesbit)
((Reuters messaging: [email protected]; +41 58 306 7311))
(C) Reuters 2009. All rights reserved. Republication or redistribution ofReuters content, including by caching, framing or similar means, is expresslyprohibited without the prior written consent of Reuters. Reuters and the Reuterssphere logo are registered trademarks and trademarks of the Reuters group ofcompanies around the world.nL3943158
© Thomson Reuters 2023 Все права защищены.