Опубликовано
13 апр. 2009 г.
De Beers expects to see turnover cut in half in 2009
Опубликовано
13 апр. 2009 г.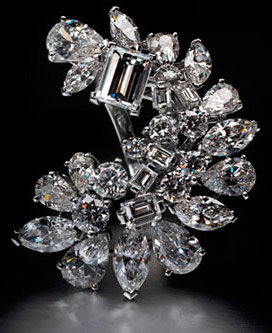 Fine jeweled ring by De Beers
South African mining group
De Beers
, number one in the world for diamonds, expects to see its turnover cut in half this year. On Thursday 9 April the Financial Times reported that this was due to a reduced output and a fall in price for diamonds. The group has cut back on production by 40% compared to last year whilst the price of diamonds has tumbled 30% in the past few months.
"Given that we anticipated the current situation from a very early stage we are well placed to survive in 2009 and 2010 without needing to recapitalise", Stuart Brown, financial director of the group was quoted as saying.
"In 2009, we're always thinking about realising a profit, even if turnover falls by 50%", he added.
De Beers is owned by three parties: 45% by the British group
Anglo American
, 40% by the Oppenheimer family and 15% by the government of Botswana.
Copyright © 2023 Les Echos. All rights reserved.