Опубликовано
21 апр. 2009 г.
Burberry sales growth stalls
Опубликовано
21 апр. 2009 г.
LONDON (Reuters) - Luxury goods group Burberry (BRBY.L) said it would meet market expectations for full-year profit despite a slowdown in revenue growth in its second-half.
The 153-year-old maker of upmarket raincoats and handbags said on Tuesday revenue increased 2 percent at constant exchange rates in the six months to March 31.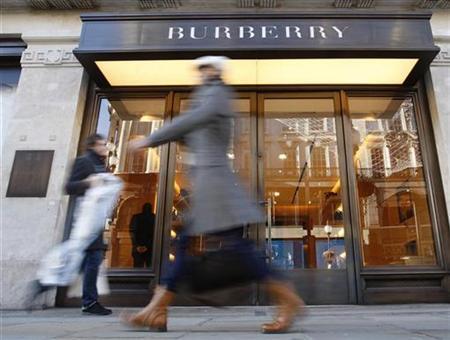 This compared with first-half and third-quarter growth of 13 percent and 9 percent respectively and analyst forecasts of second-half growth of flat to up 1 percent, implying sales fell sharply in the fourth quarter.
On a reported basis sales increased 21 percent, boosted by a positive foreign currency impact.
Burberry said underlying profit for the year to March 31 2009 was anticipated to be around the middle of the current range of market expectations.
Analysts were forecasting a consensus pretax profit of about 157 million pounds ($229.3 million), according to Reuters Estimates, down from 195.7 million pounds made in the previous year.
Shares in Burberry have increased in value by 74 percent in the last three months, outperforming the European DJ Stoxx personal and household goods sector .SXQP by 36 percent.
On Monday they closed down 10 percent at 331 pence, valuing the business at about 1.58 billion pounds.
(Reporting by James Davey; Editing by Rhys Jones)
© Thomson Reuters 2023 Все права защищены.