Опубликовано
9 апр. 2009 г.
Movado says breaches covenant, scraps dividend
Опубликовано
9 апр. 2009 г.
April 9 (Reuters) - Movado Group Inc (MOV.N) said it is not in compliance with a financial covenant as it reported a fourth-quarter loss and the watch maker discontinued its dividend, sending its shares down as much as 14 percent.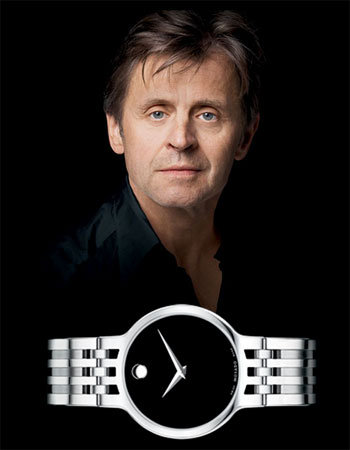 Mikhail Baryshnikov and the Esperanza watch from Movado (Photo : www.movado.com)
The company said it is negotiating with lenders for a new $110 million three-year loan facility and has executed a commitment letter for a $50 million three-year credit line.
"We also expect that our cash on hand and the cash from conversion of working capital should be sufficient to finance our ongoing business," Chief Operating Officer Rick Cote said in a statement.
Movado, which distributes watch brands like Concord, Ebel, Tommy Hilfiger and Hugo Boss, said adjusted net loss for the fourth quarter was $10.5 million, or 42 cents a share, compared with net income of $10.8 million, or 40 cents a share, a year ago.
Net sales dropped 32.2 percent to $94 million as retailers cut inventories on weak consumer spending.
Analysts were expecting a loss of 2 cents a share, excluding items, on revenue of $107.5 million, according to Reuters Estimates.
The company expects lower sales throughout the first half of fiscal 2010, with an improvement during the second half of the year, as retailers start to replenish inventory in preparation for the holiday selling season.
Movado expects to realize annualized cost savings of $50 million to $60 million through various expense reduction programs.
Shares of Paramus, New Jersey-based Movado were down 79 cents at $7.52 in afternoon trade Thursday on the New York Stock Exchange. They touched a low of $7.15 earlier. (Reporting by Poojya Trivedi in Bangalore; Editing by Ratul Ray Chaudhuri)
© Thomson Reuters 2023 Все права защищены.